If you're looking for the best virtual events to attend in 2021, you've come to the right place.
These event listings include giant in-person events that have been forced to change to a virtual event for 2021 and some that started off life as a virtual event.
We've split these virtual events into technology and marketing as these seem to be the most prominent industries hosting virtual events at the moment.
If you're hosting your own virtual event and would like to be added to this list, please let us know.
Best virtual events for technology
CES 2021
CES is run by the Consumer Technology Association and calls itself the most influential tech event in the world. Which means it has a pretty big label to live up to as the world changes to virtual events.
Will it prove to be one of the best virtual event of 2021?
CES showcases companies including manufacturers, developers, and suppliers of consumer technology hardware, content, and technology delivery systems.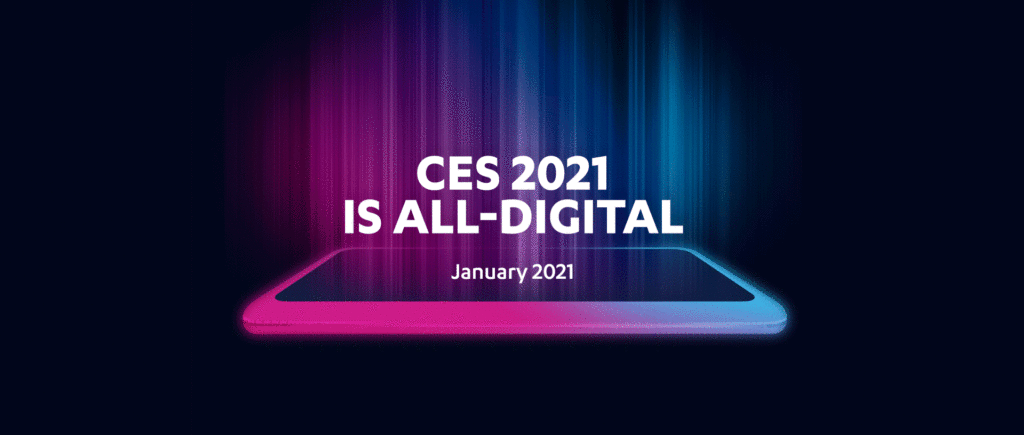 It also includes a conference program where the world's business leaders and pioneering thinkers address the industry's most relevant issues.
CES has a rich history of introducing industry-changing technologies dating back to the VHS in 1970.
More recent technologies debuted at CES include 3D Printers and Ultra HD televsions.
The confirmed agenda for CES 2021 is:
January 11th – Exclusive media-only access
January 12th – Exhibitor showcase and conference programming
January 13th – Exhibitor showcase and conference programming
January 14th – Conference programming
A breakdown and confirmed guests will be published nearer the time.
Commsverse
Commsverse is the dedicated Microsoft Teams conference.
Commsverse brings together the people and organisations that are redefining the way businesses collaborate using Microsoft Teams & Microsoft 365.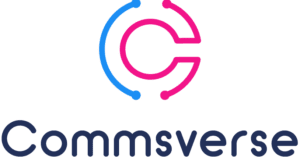 While an in-person conference June 29-30th 2021 at Mercedes-Benz World in the UK, no date is currently set for a virtual edition.
With a stroke of luck, it won't be needed. However, you can access all 190 virtual sessions from Commsverse 2020 on-demand here.
Teams Nation
Teams Nation, formerly Teams Fest, is scheduled for 26th May 2021. Last year saw 1,300 people join the virtual-only Microsoft Teams event.
Last year the overall event feedback score was a whopping 4.7/5. There's a cracking event success metric if ever there was one.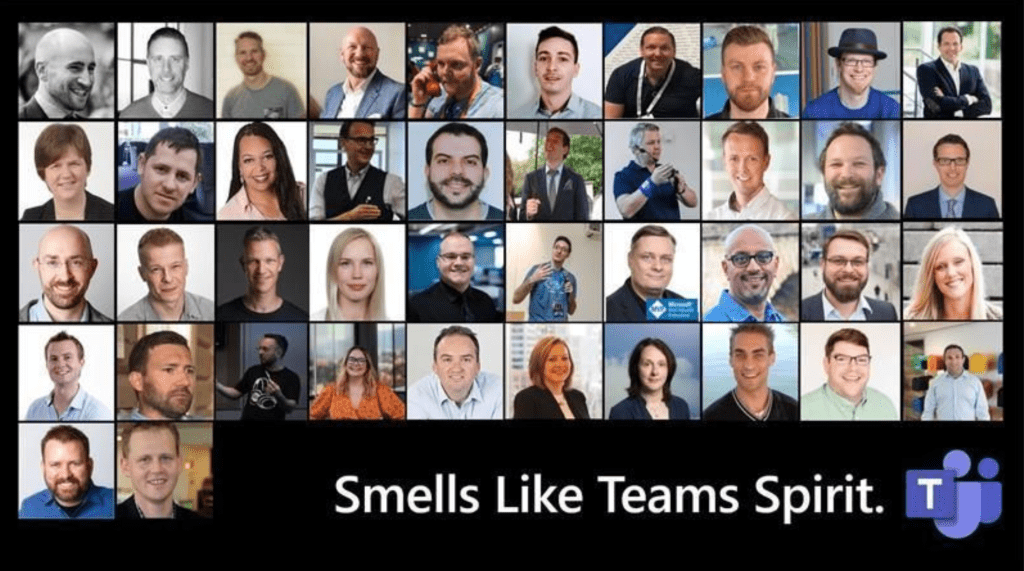 Whether you're a technician, engineer, architect, adoption specialist, developer, advocate, learner, or builder, Teams Nation is one to tune into if you're working with Microsoft Teams.
Microsoft Ignite
Sticking with the Microsoft theme, there is no bigger Microsoft conference in the world than Microsoft Ignite.
As we only had half of Microsoft Ignite, Microsoft has confirmed the second half of Ignite will be in March 2021.
There's no word on an exact date but Ignite is one of the biggest dates in the calendar for anyone who works with Microsoft technologies.
Enterprise Connect Virtual
Enterprise Connect is the largest event dedicated to enterprise technology and always attracts big hitters like Microsoft, Cisco, and Slack.
This year, parent company, Informa, are putting on a series of virtual events in the build-up to a potential in-person event.

Confirmed in the diary so far is:
January 20th: Connecting with Microsoft Teams (Microsoft Teams Direct Routing)
March 9th and 10th: Communications & Collaboration: 2024
April 14th: Connecting with Microsoft Teams (Calling in Teams)
June 9th: Connecting with Microsoft Teams (Driving User Adoption & Getting the Most out of Teams)
Like Commsverse, you can also watch back last 2020's virtual sessions on-demand.
Best virtual events for marketing
SiriusDecisions Summit
Recently acquired by Forrester, both companies have been running virtual summits throughout 2020.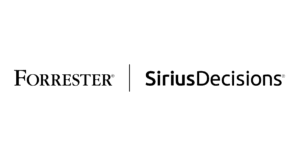 Every year, SiriusDecisions brings together sales, marketing, and product leaders to learn best practices, research, and get introduced to the innovations in B2B that matter.
There's no set date for Summit in 2021 but you can catch up on all 2020's virtual events here.
#MartechFest Dial Up
MartechFest badges itself as the anti-conference where marketers can join live or view sessions on-demand.
Already in its third virtual series, MartechFest hosts 30 speakers over the course of 30 days and runs a rewards system for attendance and interaction.
30 days seems rather a long event – but who has the answer to how long a virtual event should be?
As these folks are more versed than most in Martech, you'd expect a wealth of online event best practices to learn from.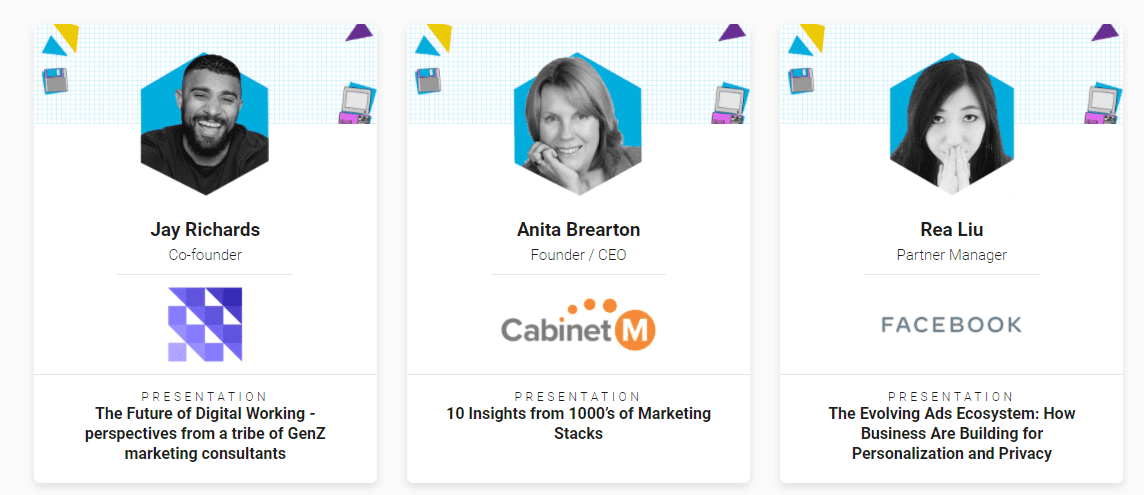 And the content looks pretty cool too. Check out the MartechFest agenda here.
MGS22 – Mobile Growth Association
The world's largest mobile growth conference goes online for 2021.
Full of attendees from companies like Facebook, Google, and Amazon, MGS is a two-day, developer, publisher, and marketer-focused conference where you can connect with and learn from mobile app and online marketing professionals.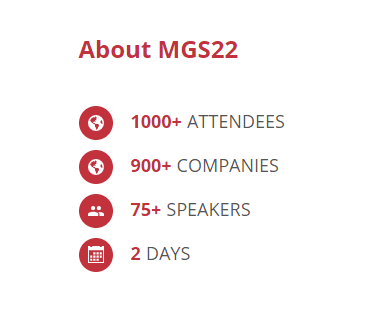 While the speaker line up is yet to announced, last year's included LinkedIn's Director of Product, Google's Head of Ecosystem Partnerships, and Bank of America's VP Experience Design.
Like a few virtual events planned for 2021, MGS22 doesn't have a confirmed date yet. Perhaps everyone is holding out for in-person events?
Or maybe we're still finding out what people really want from virtual events.
brightonSEO
Marketers in the UK will be all too familiar with Brighton SEO. But, brightonSEO's twice per year event will not be hosted in Brighton this year!
brightonSEO is a one-day search marketing conference for content marketers, SEO optimisers, developers, and writers.

Moving to an online conference for 2021, Brighton SEO offers three tiers for virtual attendance.
Ticket types include:
Free: Anyone can register and watch the online event.
Live + Replay: In addition to the free live online event, you can watch back any online session for one year.
Online training: Seemingly pioneering the virtual event + online training combo, you can opt for a live training course or on-demand training course in conjunction with the live online event.
brightonSEO still hopes to go ahead with an in-person event in 2021. The online event is confirmed for March 25 — 26, 2021.
Planning a virtual event?
If you're planning on competing with the best virtual events and need to enhance your registration, networking, content sharing, or Q&A experience, Justattend is working on just that.
While we're building better virtual event experiences, sign up to our waitlist and you'll be the first to know when we go live.