If you need to convince your boss to send you to a conference, it's hard enough. But now most conferences are going virtual – at least for this year – convincing your boss to let you have time off for a virtual event is even harder.
There's always been a stigma about "having time off" for work-related activities.
But when you're literally sitting in front of your computer, it always feels like you should be "working" instead of taking in content from a virtual event.
How to convince your boss to let you attend a virtual event
You might have a boss who sets your conference or virtual event schedule.
You might have a boss who says yes because they trust you.
In these cases, you're golden. It's down to you to make sure you block out your day and minimise distractions so you can focus on the conference.
In any other case, here's how to convince your boss to let you have "time off" to attend a virtual event.
1 – Make sure you have justification for attending a conference yourself.
If the conference is just something you'd like to attend – and isn't a must-attend in your own eyes, convincing someone else is going to be hard.
The nice-to-haves may have to wait if you have a boss who wants your work time to be just for work.
Make sure you prioritise the online events you want to attend.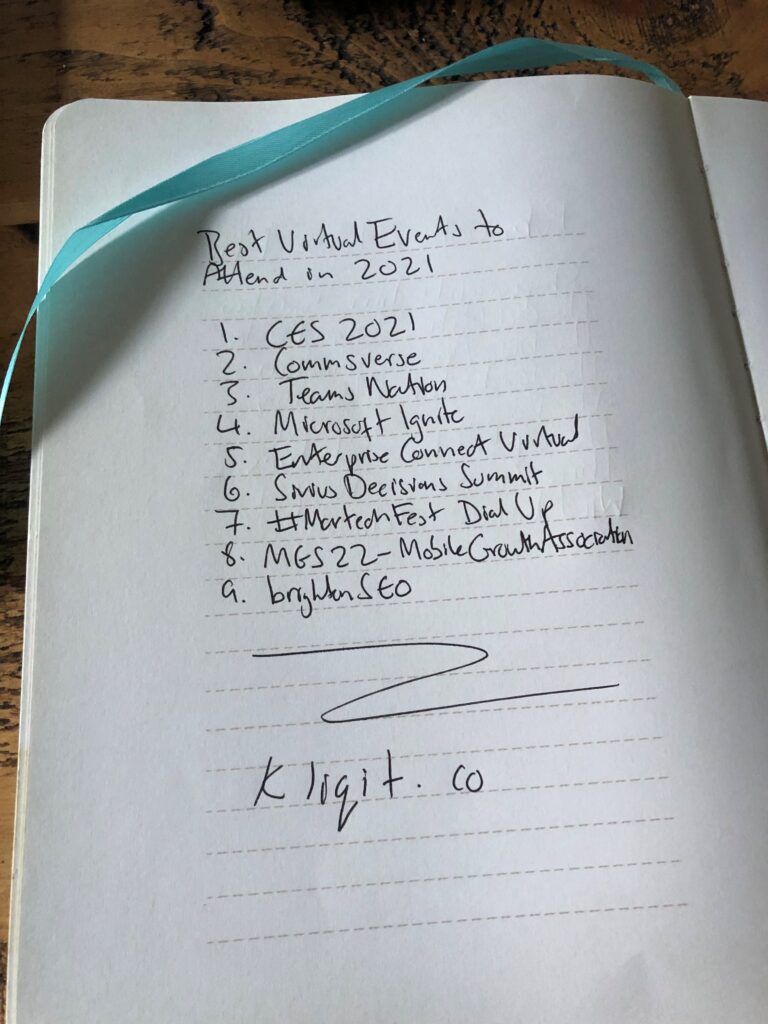 Start a list of every virtual event you want to attend and rank by importance.
2 – Make sure you're on top of your workload
It's easier to make a case for attending a virtual event if you've planned your week/month/year around it.
Let's say you want to attend Commsverse on 29th June.
You've been asked to register in January to guarantee a seat at the virtual event.
First, block out the entire day (or relevant timing) in your calendar. This way, nobody can request a meeting that means you have somewhere else to be. Anyone checking your calendar to set deadlines will also be aware you're unavailable for the day.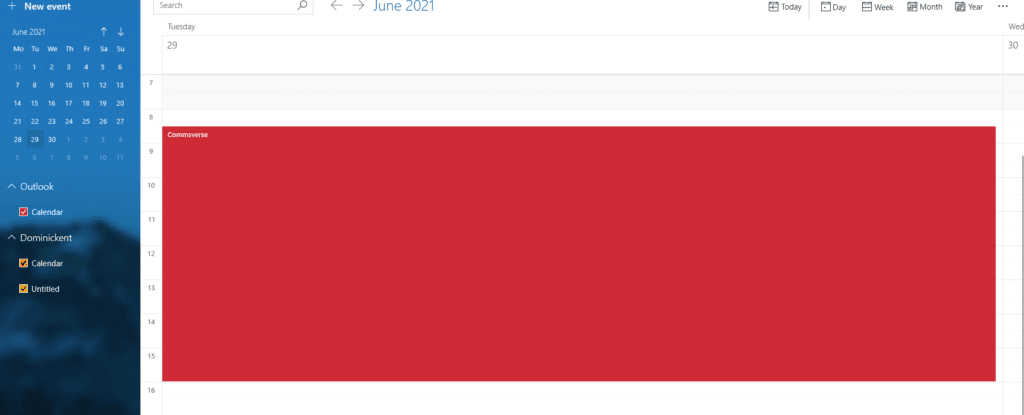 Second, set a reminder a month, a week, and a few days before the event so you're always aware that you'll be missing a day of your working week.
Finally, mention these to your boss when you're writing a letter (or email or Slack message etc) asking if it's okay for you to attend.
3 – Write a letter to request to attend a conference
Also known as a request for participation, a letter of request is a great way to formally ask permission to attend a virtual event.
By getting written permission, you've got a copy of the confirmation. So, even if your boss forgets they gave you permission, you're covered.
In your letter, include the following:
The time and date of your event
Expected run time (so they know how long you'll be out of office)
A link to the conference (so they can check it out themselves)
What you expect to gain from attending
How this will benefit the business, department, or you as an individual
What you've done to make sure your work isn't affected (see section 2 above)
A date you need to confirm by (this adds urgency to your request)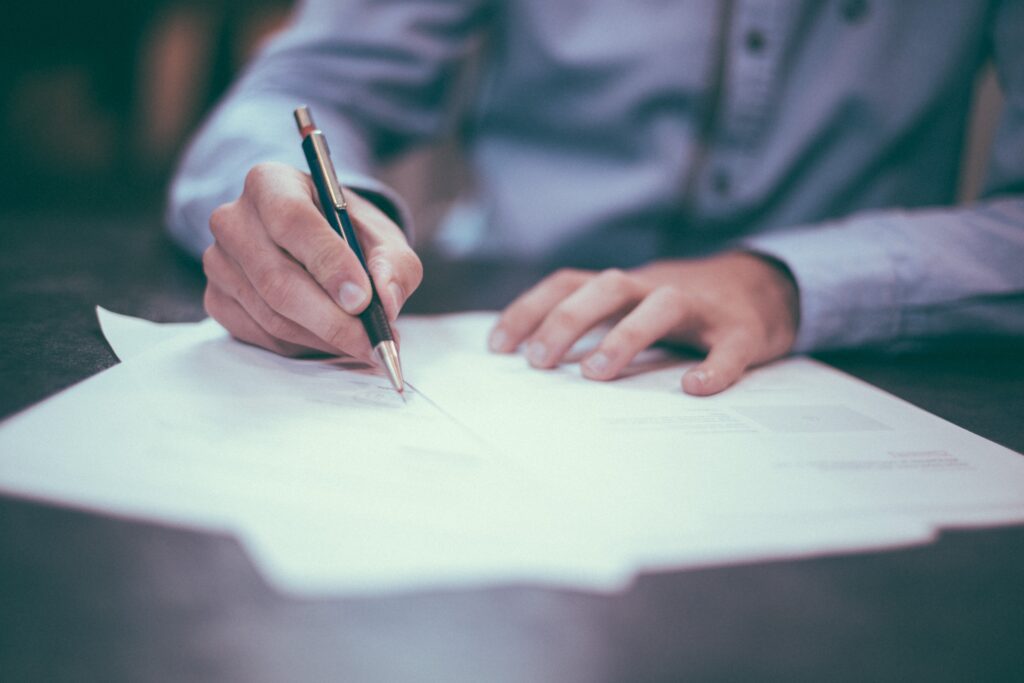 Once you've crafted this letter, send it to a friend or colleague to proofread. Make sure it's someone who isn't attending the event too. They may be biased towards letting you go.
4 – Asking your boss to pay for you to attend a conference
If you need to convince your boss to pay for you to attend a virtual event, there's a unique challenge here too.
In addition to the above, you need to build yourself a mini business case.
Luckily, with the event being virtual, you've got an easy plus point right off the bat. There are no travel expenses like with in-person conferences!
As well as this, add the following to your letter:
The return on investment (ROI) – explain where the company will make its money back. For example, a marketing conference costing £99 could teach you how to create graphics without hiring a designer who also costs £99. Saving you £99 a time. This is a great return on investment because every time you need a graphic, you can create one yourself and save X amount of £99s.
Alternative and more expensive conferences – by making your chosen virtual event sound good value for money, your increase the chances of getting your conference signed off.
Who you'll pass on information on to – if you learn three things at the event and pass them onto three other people, that's 12 different lessons learned, making your attendance more valuable.
Networking opportunities – companies pay tons of money for marketing, advertising, and sales opportunities. If you can dedicate some time during the virtual event to engaging with other attendees, there's the potential to find a new customer.
Once you've found the right virtual event, made space in your workload, and written a letter to convince your boss, it's a waiting game.
If you find you're getting close to the date, send your boss a polite chaser or bring it up at your next one-to-one catch-up.
Good luck trying to convince your boss, and we'll see you at your next virtual event.
Read Next: The Best Virtual Events to Attend in 2021