Are you dreading your next virtual event? Feel like life is dragged out of you every time you log in for hours of PowerPoint? That's exactly why we've created our virtual event survival kit!
Included in our virtual event survival kit are items suggested by you – the conference attendees.
Rather than relying on what online conference organisers think people want, we've interviewed real-life people to see what they need to get them through even the toughest of events.
How to make it through all types of virtual events
Even the best virtual events need spicing up at times.
If you're running a two-day event like Webex One in December 2020, there's a lot of partners and customers who will want to hear all the latest developments and will tune in for the entire program of events.
In Webex's case, they may be guilty of being a little detached from the online experience as the Cisco presenters took to a stage to record their sessions.
Their experience, in this case, is the furthest thing from the attendees watching at home in their pajamas with children to look after.
When we asked what people really want from virtual events, there was a group consensus that the content needs to be more than just okay.
The presenter experience, interaction with other guests, and even allotted break times are important.
Let's dig into what people want to see in their virtual event survival kit.
1- Blue light glasses
Tatiana Morand, Content & SEO Manager @ Wild Apricot, suggested that blue light glasses should be in everyone's virtual event survival kit.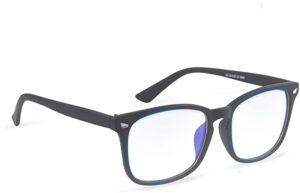 The importance of eyesight and eyestrain is more important than ever in the computer-first world of knowledge workers.
Blue light glasses would be used not only for your virtual event but for most other screen-based activities. The perfect opportunity to emblazon your logo for everyone to see on video calls!
2 – Headphones (that don't suck)
Debdut Mukherjee, Head of Marketing @ DelightChat, wants a pair of headphones to listen along at virtual events. Most importantly, he wants a pair of headphones that don't suck.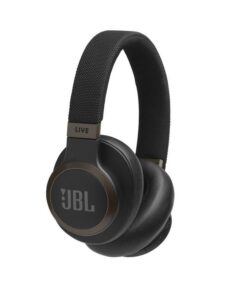 If you are going to supply headphones to your attendees, don't waste your budget on a poor quality pair that won't survive shipping.
Again, this is another opportunity to add your logo for attendees to show off on social media and video calls.
You might even take it to the next level and supply a headset for video calls. Chances are, if your audience is attending a virtual event, they're also on a lot of video conferences.
3 – Automation tools
Joanna Rutter, Content Marketing Manager @ Propel, suggested one of the most important things when following a virtual event is "A bot to live tweet for you!"
Of course, it doesn't have to be Twitter. You might want to post updates and news from the event on LinkedIn or Facebook.
Whatever your platform, if you're a journalist, analyst, evangelist, or even just a super fan, live tweeting can be taken care of without you looking away from the event.
And you can go one step further and set up those tweets to go straight from Twitter into Discord.
Whatever your platform, get set up before the event so you're live game is on point.
4 – A reminder to move
Brendan Hufford, Director of SEO @ SEO For The Rest Of Us, emphasises the importance of moving during a virtual event.
"It's gonna be something that reminds you to move. Lots of apps that do this (for me, it's my Oura ring), but, especially if the content is GOOD, you'll forget to move and likely sit folded in half for 2 hours straight. Not good."
For something more budget-friendly, you could opt for a Fitbit.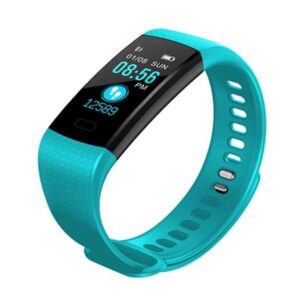 Or for something less budget-friendly, an Apple Watch!
5 – Caffeine
At the other end of the spectrum, no virtual event survival kit would be complete without fuel.
Whether you opt for healthy or naughty, refreshments are always a winner.
Dee Primett, Freelance Copywriter at Wicked Creative, says "Depending on the budget I'd go with coffee sachets or tea bags, or vouchers for them."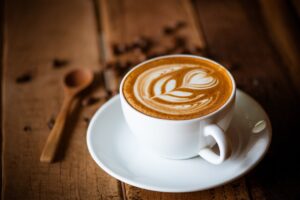 Refuelling is important for energy and concentration levels. Coffee or tea is also one of the cheapest items you can include in your survival kit.
6 – Biscuits
Last but by no means least (and by far the most popular pick) is biscuits.
Freelance Writer, Megan Rose, replied to our request for items to add to a virtual event survival kit in all CAPS so they must be important.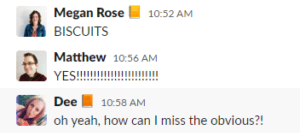 Conclusion
There you have it! Those are the six most requested items you need to include.
Some budgets may not stretch to the Apple Watch but if you're serious about putting together a virtual event, you could include all these.
All in all, the items added to our virtual event survival kit show there's a long way to go before event attendance is perfect or even bearable.
If you're a virtual event organiser who thinks this survival kit won't cut it for your next event, we're on your side.
Justattend lets you use your existing video conferencing or broadcasting solution and turn it into a complete virtual event platform optimized for your virtual attendee.
While we're working on making our product great so you can make your virtual events great, sign up to our waitlist so you're first to know what we have in store.