As Justattend goes about building a tool for better virtual event experiences, it became clear that nobody has asked What Do People Really Want From Virtual Events?
We've already highlighted these virtual event best practices. To confirm we're on the right lines, we reached out to real people who attend virtual events to see what they really want from virtual events.
Deb Mukherjee, Head of Marketing at DelightChat, says what he really wants is compelling content at virtual events.
"I go for the content and nothing else. If it's something I want to learn that's being delivered by an authority (preferably someone I already know), I'd attend it. "
Sotiris Karagiannis, CIO at Space Hellas SA, says he wants a seamless networking experience. He compares what he really wants (a virtual lobby where you can meet people) to the current dry experience.
Christina Pashialis, Founder of ContentUK, contradicts Sotiris and says she'd prefer smaller and more intimate virtual events.
This is proof that there is no catch-all when trying to answer what do people really want from virtual events?
Terry Matula, Lead Engineer at Mio, says he'd like to see a backup plan when the inevitable happens and there's a technical issue.
"Preparation – especially from the tech side. No 'can you hear/see me?', and if something goes wrong a backup plan."
Savan Kharod, Digital Marketer at Acquire.io, says he wants more access to the presenters rather than other attendees:
Above all else, Rob Smith, Pre-Sales Consultant at Optimity, says he wants something different to PowerPoint overload.
Megan Rose, a Freelance Copywriter, wraps up all of the above answers and adds in the need for a break – bet you hadn't thought about that one?
"Thought-provoking discussion, actionable tips, a nosey at who else is there (that's the 'networking' element for me), and plenty of breaks if it's longer than a couple of hours!"
And just in case you don't make it back from your break, Jennifer Jin, Product Marketing Manager at Mio, mentions the importance of post-event follow-up.
"Recording to be sent out afterward! A copy of the chat history can also be useful. I did one online where they shared all the references/links in the chat and there were no notes distributed so it all got lost."
So, now we know what virtual attendees really want. How do you go about making their dream a reality?
How do you make a virtual event interesting?
Think back to what Deb said about attending a virtual event for the content.
First, to be interesting you need to be relevant to your audience.
Have you chosen your niche?
Do you have something different to say?
What makes your virtual events better than other ones in your industry?
When you have a niche, you have a specific audience. Tailor your content to that niche and make it 10x better than anything you've seen in the past.
In the build up to your virtual events, make sure online event registration is both simple and shareable. You could just say thank you for registering.
Or you could ask your registrant to share that they are attending.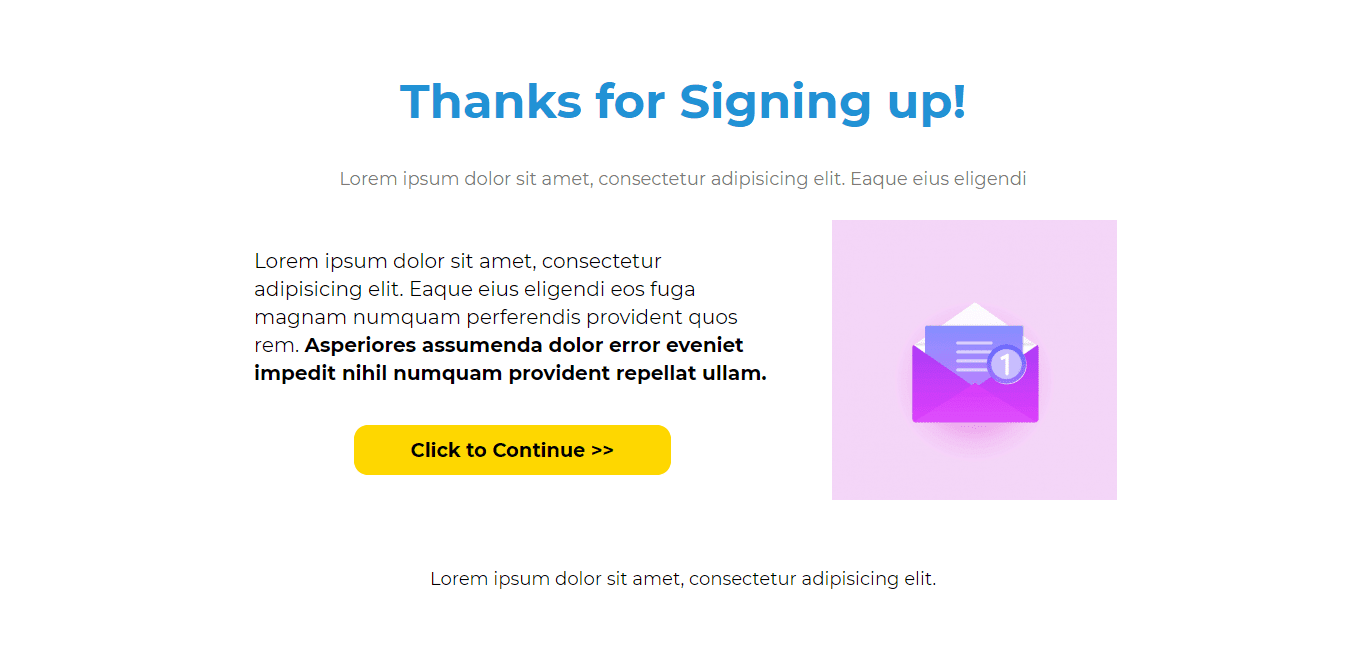 Or you could start a game with them immediately. How about asking a ridiculous question to get their brain going?
A stimulated attendee is an interested attendee – and much more likely to tell people about your event.
During your virtual events, make sure attendees are free to network. In fact, encourage it by introducing gamification. If your attendees can be rewarded for participation and track their progress on a leaderboard, they are more likely to interact.
After your virtual events, does the experience end? Encourage feedback on social media channels. Dig into your event analytics to see what worked and what didn't.
How do you do virtual events?
You need three main components to do virtual events:
A virtual event platform
An audience
An interesting topic
Virtual event platform
When choosing your virtual platform, you have two options:
Virtual event platform: this could be a specialist platform; usually with a cost for broadcasting large events.
Virtual meeting platform: apps like Microsoft Teams, Zoom, or Cisco Webex have most of the components you need for the video and broadcast elements. When combined with Justattend, your event experience (both for attendees and admins) is familiar and seamless.
Virtual event audience
If you've got an existing blog, newsletter, or customer audience, you should use these as your first audience targets.
Warm invites to virtual events perform better than cold invites.
Use your existing high-performing content and channels to promote attendance to your virtual event.
When you've exhausted your existing audience, it's time for cold outreach.
You could try sponsored adverts on social media platforms like LinkedIn and Twitter.
Think about where your attendees hang out before spending any of your budget. If your website traffic is mostly from Facebook, this could be your holy grail – so don't start on LinkedIn.
Virtual event topics
If you know who your audience is, you should invest time getting to know them.
What are the day-to-day problems they need help with?
What keeps them up at night?
If they had an unlimited budget, how would they spend it?
A shortcut to finding out the topics to use for your virtual events is to ask your customers and prospects.
Ground breaking, right?
Rather than guessing what your audience's problems are, speak to them!
Use your social media to ask questions, instead of just promoting your content.
Interview them on a podcast. Send them an email and ask.
Whatever medium you use to speak to your customers, make sure you do.
Then take their topics, prioritise them, and produce educational virtual events to help solve these problems.
How do you run a great virtual event?
So, you've got your virtual events platform, you know your audience, and they've given you a handful of topics.
How do you go from virtual event plan to storming great virtual event success?
First, set some goals and use these virtual event success metrics to measure your progress.
Break these metrics down into before, during, and after the event metrics.
At each stage, check what has gone wrong and right then apply these learnings to the next stage.
Running great virtual events is a continuous process. You'll only improve if you measure yourself and extend your target for next time.
What is the best virtual event software?
Okay, so this is probably the question you want the answer to the most.
The answer?
There is no best virtual event software.
Shocking, we know. But it's the truth.
You may already have a virtual meeting platform. Use these if you're just getting started with virtual events:
Microsoft Teams
Zoom
Google Meet
Cisco Webex
Lifesize
Any other video conferencing platform
You might already upload videos to platforms like YouTube, Vimeo, and Restream. These can all be used for live virtual events too.
But, the process and experience for running virtual events on any of these platforms is not perfect.
If you're using these platforms and find you need to enhance your registration, networking, content sharing, or Q&A experience, Justattend is working on just that.
While we're building better virtual events experiences, sign up to our wait list and you'll be the first to know when we go live.